Litespeed
TBI-SVR's
Gallery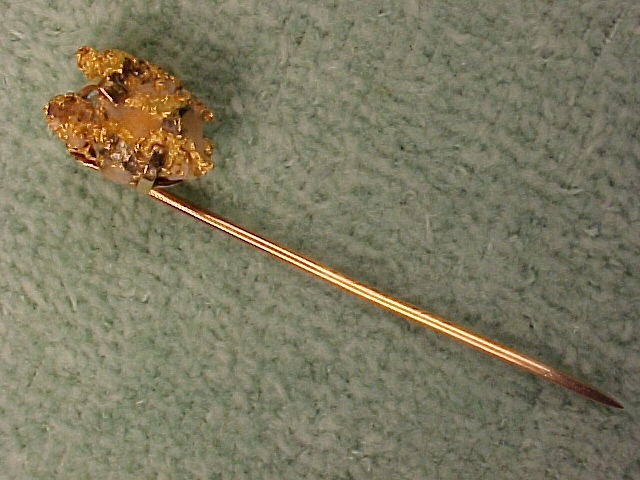 View #1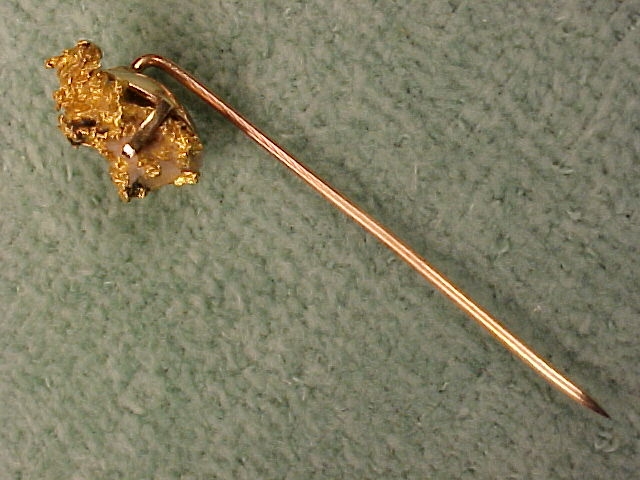 View #2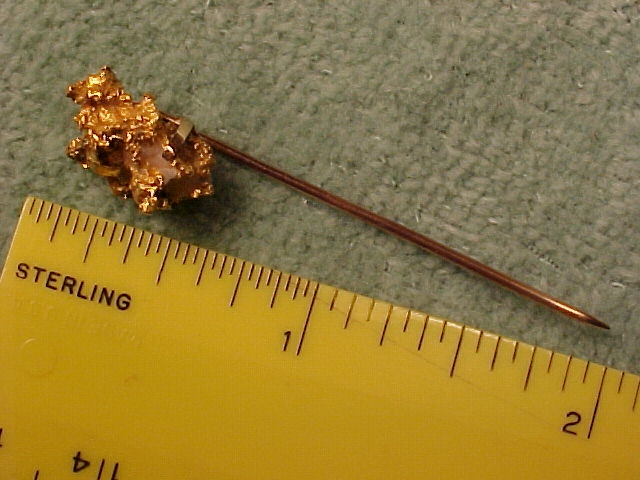 View #3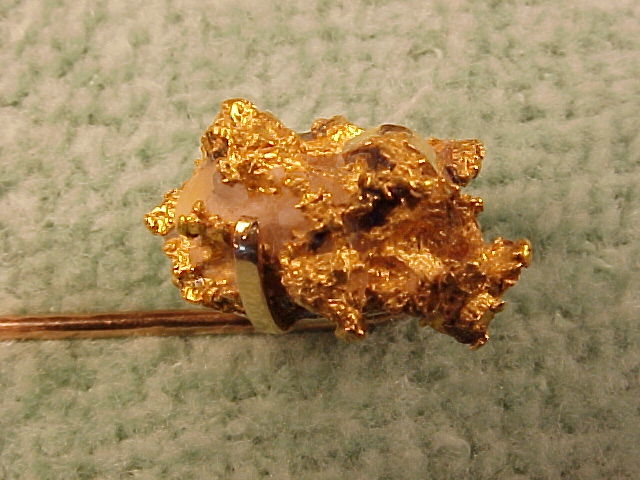 View #4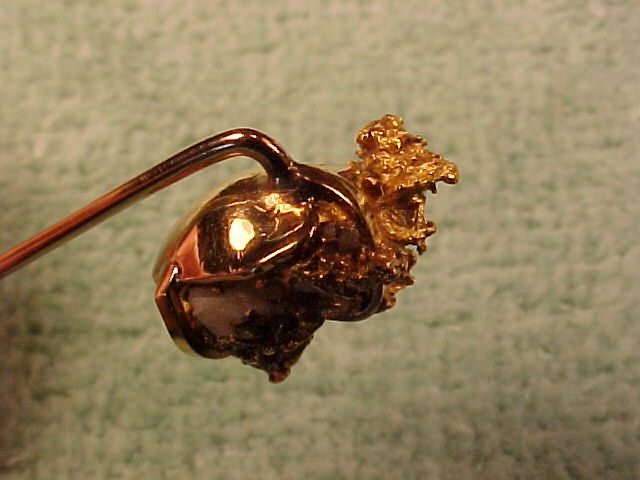 View #5



Thank you for viewing my gallery pictures.
Use your Browser's "Back" button to return.



Natural Gold & Quartz Nugget
Mounted on Gold Stickpin
Old, "Victorian Era"



This is an Antique "Victorian Era" Gold Stickpin with a Natural Mineral Gold Nugget mounted on top. Adding to the beauty of this gem mineral specimen is some quartz inclusion within the gold. The Heavy Nugget measures about 3/8" X 1/2" top to bottom; the Stickpin is unmarked (probably 10kt) about 2" long and total weight is over 4 grams.

I am offering this Guaranteed Authentic Gold Nugget Jewelry Stickpin with NO RESERVE "AS-IS" so there will be NO REFUNDS. By submitting your bid on this item you also acknowledge that you have read and accepted the terms and conditions on my "me" page. Shipping & Handling First Class $2.50 in bubble envelope or $5.00 in Priority Mail box. Insurance is extra.